What are we transporting?
The process of transportation
of biomaterials
The client leaves a request on the website or by phone
The manager contacts the client to discuss the details of transportation
In accordance with the selected type of transportation, the manager builds a plan
A full package of documents is being prepared within two weeks
Transportation is carried out on the appointed dates
After the transfer of biomaterials for storage, the client receives a report on the delivery made
The latest model of Dewar vessels manufactured in the USA are used for transportation. Each vessel is equipped with an electronic temperature recorder, on the basis of which you receive a PDF report on the state of biomaterials throughout transportation. Thanks to these vessels, biomaterials are constantly in liquid nitrogen vapors at cryogenic temperatures (from -150C and below).
Type of transportation:
International courier services *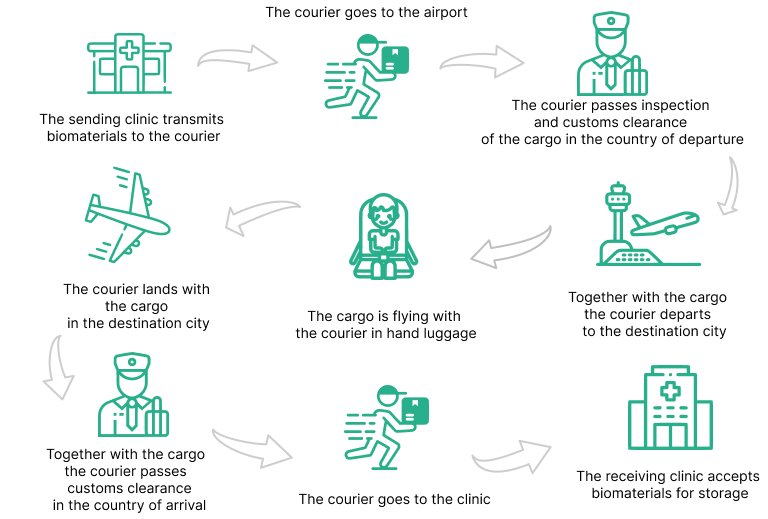 Average rate:
| | |
| --- | --- |
| Direction | Price |
| The European Union | from 2 000 $ |
| Canada | from 3 200 $ |
| Australia | from 5 000 $ |
| United States of America | from 6 000 $ |
| Other direction | Calculate |
* tariffs taking into account the increased prices for air transportation from 16.03.2022
Answers to frequently
asked questions:
Transportation Application Form